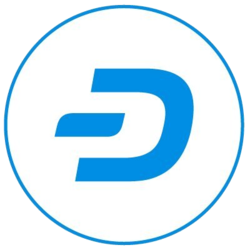 Dash (DASH)
Price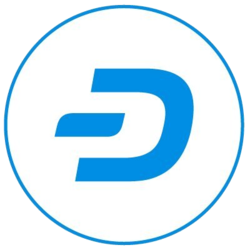 Dash (DASH)
Price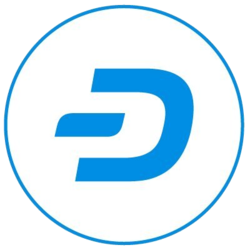 Dash (DASH)
Price
What Is Dash?
There is no denying the fact that the world of cryptocurrencies is well and truly here. Though there are a number of purists and conventionalists who are against this form of unregulated and digitalized form of currency for trading, the market forces are seemingly surging on. Over the past fifteen years or so, cryptocurrencies have started positively impacting the lives of many thousands of people and entities across the world. It all started with bitcoin and it was considered the trend setters. However, there are dozens of other brands and names of cryptocurrencies that are making their presence felt quite strongly. One such name that is creating quite a bit of excitement if Dash and today dash-trading is gaining popularity amongst scores with each passing day.
Dash is like any other cryptocurrency but it has something extra to offer to the end users or customers. The founders of Dash cryptocurrency have built upon the experience they have gained from using Bitcoin. It was previously known as Xcoin and later it was christened as DarkCoin. It went through a further change and today it is referred to as Dash Digital Cash. It was created on January 18, 2014.
What Is Dash-trading?
Basically when we talk about dash-trading we are referring to an online platform like Atecs Capital that uses digital form of currency for buying, selling and other transactions. The trading of dash and the success of this cryptocurrency would depend on the demand versus supply scenario. As of now Dash has a total supply capacity of 18 million coins while the total dash coins that are being traded is around 7.4 million coins. It is expected that the total supply limit of 18 million will be reached by 2300 and that is quite some way off.
Dash is traded like any other cryptocurrency using the peer to peer mode and these are also referred to as full nodes. Messages about buying and selling of dash coins can easily be passed across the various stakeholders. Let us now try and have a look at the basics of trading in Dash is concerned.
You have to open an online dash account by signing up with some basic information. your bank account, credit card, debit card and other forms of payment modes should be attached to it. You can then use this account for buying products and services. The first time around you have to buy Dash by paying for it in USD or other currencies. You can then use the same cryptocurrency for other buying transactions.
When you do trading using Dash you can buy other cryptocurrencies and also sell a portion of Dash stocks that you may have with you. Hence to that extent it is quite flexible and simple according to those who have used it.
Dash Trading Vs Bitcoin Trading
Whenever a new cryptocurrency comes to the market it is quite obvious that it will be compared with Bitcoin. Hence, it is quite obvious that Dash will draw comparisons with Bitcoin. There are many who believe that some attributes and characteristics of Dash make it better than Bitcoin. We are sharing below some of the reasons as to why Dash could be considered to be a better option when compared to Bitcoin.
The average mining time for a single coin of Dash is around 2.5 minutes. This is much faster and compares extremely well with that of Bitcoin because the block mining time for Bitcoin is around 10 minutes. Further, there is also one more advantage as far as Dash is concerned. When you go in for Dash-trading you get a variable block reward and this keeps on decreasing. As of now the decrease to the tune of 7.1% every year. Masternodes is another technological feature that makes Dash better than Bitcoin. Those who invest in masternodes get paid back in dividends because they have to invest around 1000 Dash for being eligible for Masternodes. It helps in creating a second tier network and has a proof of service algorithm which is not there in Bitcoin. Privatesend is another option that makes it better than bitcoin. Using this feature when you are into Dash-trading you will be able to send the coins maintaining discretion. This feature allows the users to do away with the traceability problem and also history of the coins.
Basic Dash-Trading Rules For Beginners
To begin with you must know how to tread carefully whether it is Dash or some other form of cryptocurrency. You can always visit our Education Center for complete and detailed guides, but for starters Here are a few useful tips that we believe will help in making the right beginning when it comes to trading with Dash.
Set the basics right. You must be sure that you have a valid account with Dash for trading. Please be sure that your Dash cryptocurrency account is linked to your bank account, and also your debit, credit card, PayPal and other forms of electronic payment and receipt modes.
ensure that you have a suitable hot wallet or cold wallet for secure and safe storage of your dash cryptocurrencies.
Choose the right online exchange so that you are able to receive payments in dollars and other currency for sale of Dash cryptocurrencies. In the same light, these exchanges will also allow you to buy new Dash coins by making payment in normal currencies and cash.
You also should be able to pay for new dash coins and also for other services and purchases through this form of cryptocurrency. All these would require having the right wallet.
Finally, you must not go overboard with your investment if you are getting into dash-trading for the first time. You must tread with caution and should bite only as much as you can chew. Start off with around USD 200 so that you know you are not running a big risk. You can slowly start increasing the risk appetite once you know the basics about cryptocurrency trading in general and dash currency trading in particular.
It is clear from the above that though Dash is like other forms of cryptocurrencies, there are a few things that make it quite different from many others including Bitcoin. It has some new thought processes, new technologies and perhaps over a period of five to eight years, dash-trading will certainly be a very profitable option to say the least.